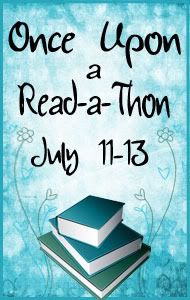 I'm participating in a wonderful read-a-thon that starts next Monday hosted by
Reading Angel
,
Candace's Book Blog
, and
Pure Imagination
. The thing that makes this read-a-thon special for me is that it spans three days. I've been interested in other read-a-thons, but they usually take place on a day where I'm busy and can't dedicate much time for reading.
Here are some books you can expect to see me reading next week:
1) The Night Circus by Erin Morgenstern
2) The Demon's Covenant by Sarah Rees Brennan
3) Heartless by Gail Carriger
This is hopefully just to begin and maybe other books will be included as well. I'm so excited!!! If you're interested in joining, go here and follow the instructions. You can win books or swag packs along the way as long as you participate in one challenge and make one progress post.