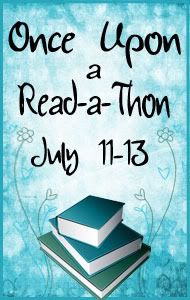 The first day of the Read-a-thon is over and I've been having so much fun! It's so nice just to take a day and read and relax. Here are the books I've read so far:
* The Night Circus by Erin Morgenstern - finished! 387 pages
* Halo by Alexandra Adornetto - started last week, finished! 77 pages
* Heartless by Gail Carriger - just started, 31 pages
Total pages: 495
~~~~~~~~~~~~~~~~~~~~~~~~~~~~~~~~~~~~~~~
Mini Challenge Time!
Baily at IBBookBlogging asks about mythology.
1) What is your favorite type of myth?
As a kid, I really liked Greek and Egyptian mythology. Now that I've studied mythology, I find that Sumerian and Meso-American mythologies aren't as well known, but are absolutely fascinating.
2) What is your favorite book with some type of mythology in it?
My favorite book with mythology in it is The Sandman Volume 9: The Kindly Ones. The story focuses on Hippolyta wrongly sending the Furies to Morpheus for kidnapping her son. It's one of my favorite in the series and I would highly recommend the entire series to everyone. My inner comparative world lit geek jumps for joy every time I read them because different mythologies and other famous texts can be seen threading through each installment.