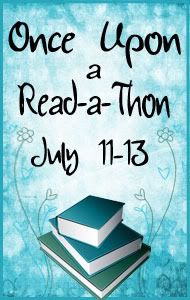 Well, today was certainly not as productive reading wise as yesterday, mostly due to the fact that I spent 4 hours in my friends pool, ate lots of pizza, then watched the most awful movie on Mystery Science Theater 3000 on Netflix.
I only read 200 more pages of Heartless, bringing my page total up to 695.
My goal for today is to finish Heartless and also finish The Demon's Covenant by Sarah Rees Brennan. Wish me luck!
~~~~~~~~~~~~~~~~~~~~~~~~~~~~~~~~~~~~~~~~~~
Mini Challenge 2!
1) Peeta and Gale from The Hunger Games series by Suzanne Collings: I was disappointed when one of them was pretty much sabotaged in Mockingjay, but both of these boys were likeable and I rooted a little for both. I was always Team Gale though.
2) Eric and Bill from the Southern Vampire Series by Charlaine Harris: I always go back and forth with them. Bill was really nice in the beginning, but messed up big time and became a huge jerk. By the latest book, he's become likeable again and definitely rivals Eric. I loved Eric ever since he lost his memory in the fourth book, but in the latest books, he's proved to be kind of awful. I think Sookie will return to Bill, but I like both characters so much that I don't really care who she ends up with.
3) Jared and Ian from The Host by Stephenie Meyer: This is the first book I've read where there is a love quadrangle thing with 4 people in 3 bodies. It's a weird thing when Jared loves the person in the body, but not the owner of the body and vice versa with Ian. I really loved this book and felt that the love quadrangle thingy was dealt with rather well and made for some really interesting situations I never would have thought of.